He has changed a lot since june, he has started filling out alot more as you can see.
Also some old photos and one of when he was a baby.
I am hopeing to get him a stable soon (he lives out side all year round at the moment) so his feathers can grow back properly and have a rest from the mud during the winter
.
He has also been excepted as a approved stallion by the Welsh pony and cob society uk as a part-bred welsh cob stallion
(not all welsh or part bred welsh can be but he has).
When i get his passport back from the uk i can do the same with the WPCS in france he will then have to just be approved by the GCS as a sec C.
Anyway the photos:
Photo from the concours in june by bruno when he had just turned 4.
New photos at 4 yrs old: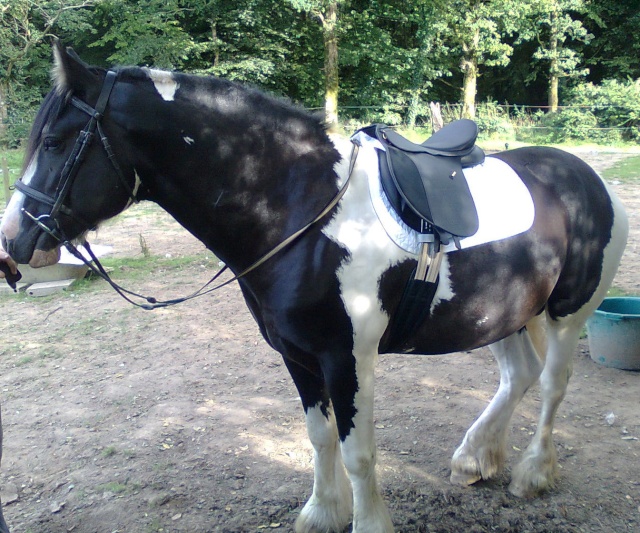 Old photos: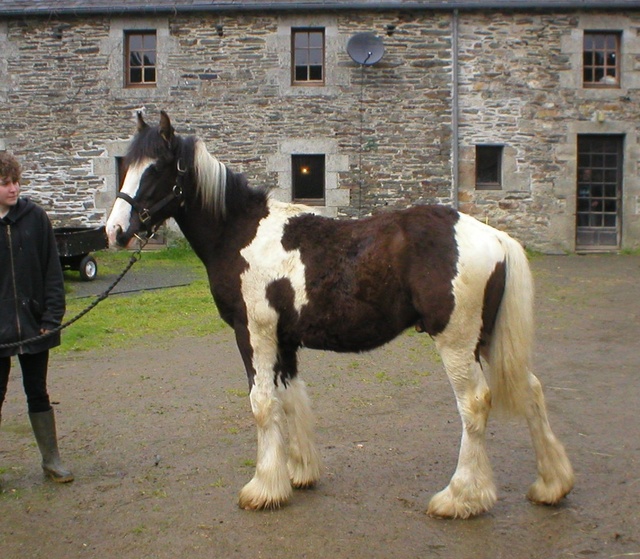 (at 10 months)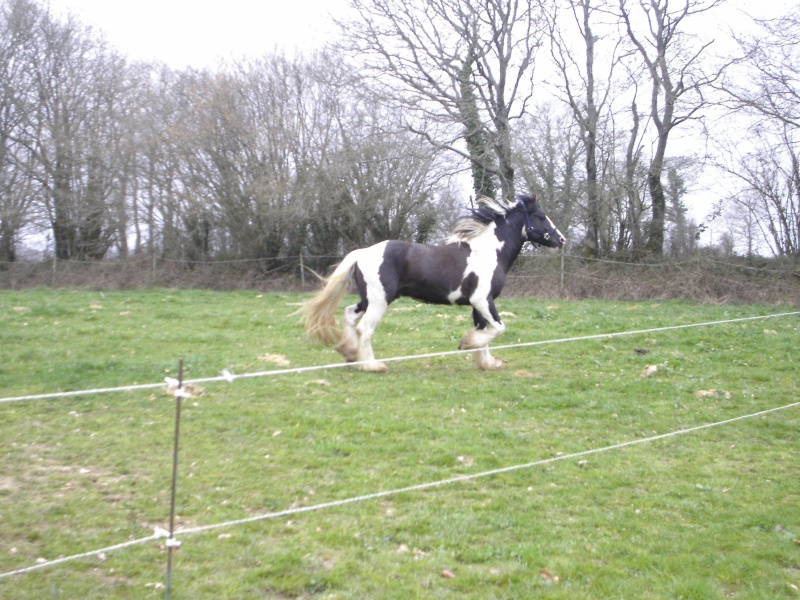 at just 3 yrs old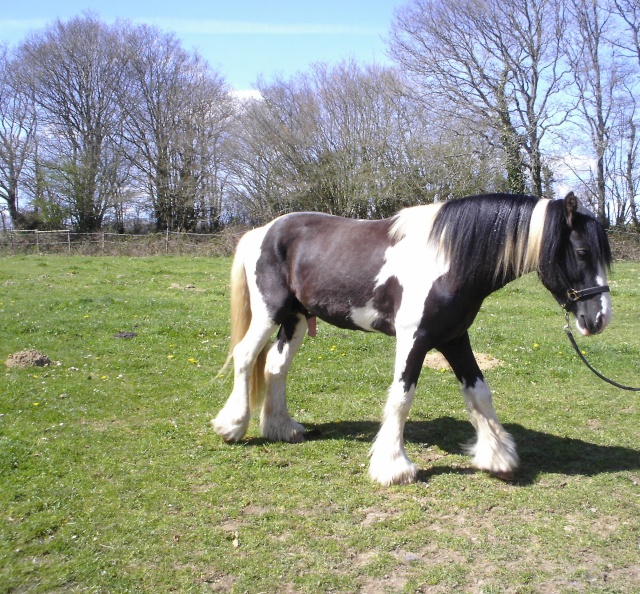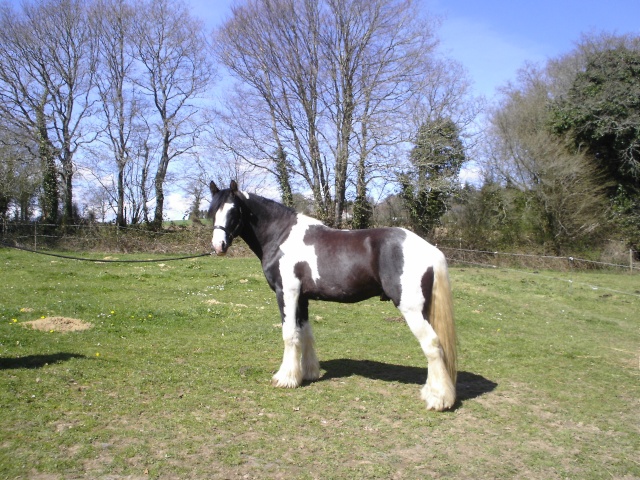 A newer photo of his 1st son uniquement trelawney (at 1 yrs old):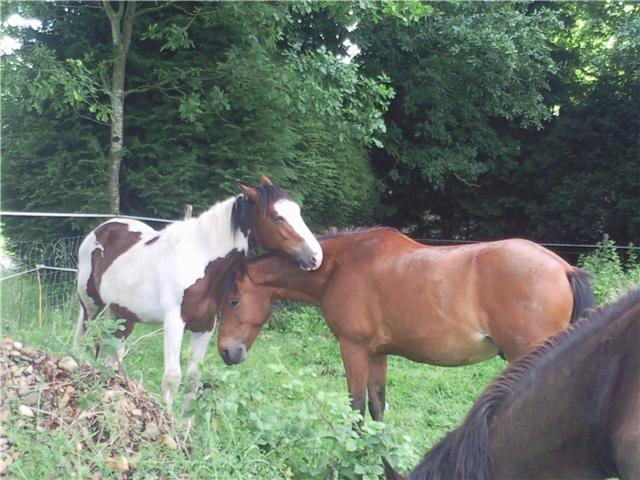 A photo of his 2nd son Vyvan lyric trevelyan (at 4 weeks old):